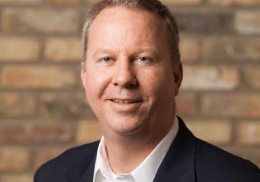 About Us
Meet Brendan
Brendan has a talent for understanding the needs of diverse businesses, thanks to his more than 20 years of consulting and operations experience. He has worked with multiple Fortune 500 companies, including: Accenture, ADP, Royal Bank of Scotland, CNA Insurance, Ameritech, GE, Solo Cup, Land O' Lakes, Mack Truck, Volvo Trucks, Daimler Chrysler.
Brendan's experience in developing and managing large teams provides him with an ability to understand talent needs.
Brendan holds a bachelor's degree in industrial engineering from Purdue University and a master's degree in industrial and systems engineering from Georgia Institute of Technology. View his resume and connect with him on LinkedIn.
More About Brendan
Successfully managed projects, programs, and portfolios of technology investment exceeding billions of dollars.
Managed and coached 100's of team members who have developed into respected leaders in their professions
Annually sails in the Chicago Yacht Club Race to Mackinac, a 300-mile sailboat race covering the length of Lake Michigan.