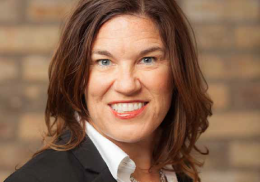 About Us
Meet Julie
Julie Hagman is an expert in the field of consulting and human capital. In her more than 25 years of professional services experience, Julie has been responsible for the hiring of thousands of campus and experienced talent for the global firm PricewaterhouseCoopers across all lines of service. Prior to her work in human capital, Julie worked for PwC in their Financial Advisory Services group, where she worked for a broad range of clients, from multinational manufacturing companies to the entertainment sector. Julie's relentless attention to detail, coupled with her deep knowledge of professional services, provides her with a unique ability to identify and match top-caliber talent to suit the needs of your business.
Julie holds a bachelor's degree in accounting from the University of Notre Dame. View her resume and connect with her on LinkedIn.
More About Julie
Built the PwC talent acquisition team in the Greater Chicago market, where they hire approximately 2,000 people annually in all lines of service.
Restructured the entire PwC West Coast campus recruiting team and revamped recruiting strategy there.
Regularly rescues, fosters and adopts lonely animals and carries a supply of dog treats for hungry strays.